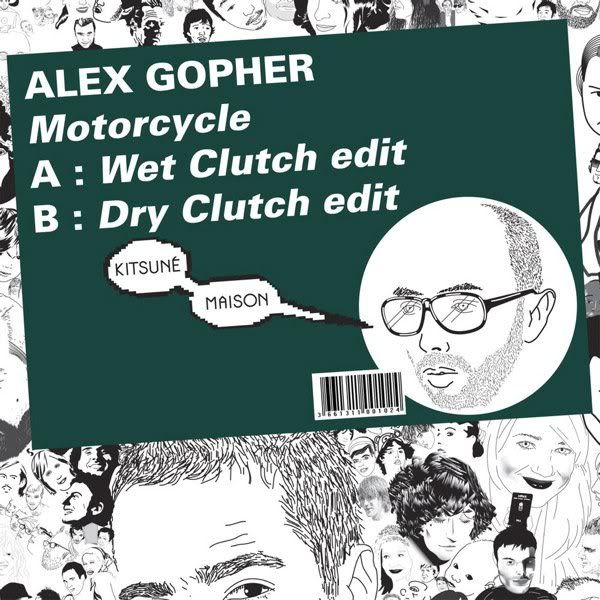 I haven't always been completely convinced with the French label
Kitsuné Music
, they seemed to start off so well and then pushed the '$$$' button and churned out the releases which became a little hit and miss for me. There's no denying that they brought us
Digitalism
,
AutoKratz
amongst others, but this release from
Alex Gopher
back in 2006 still remains one my favorites. Its so simple and effective in a
Josh Wink - Higher State of Consciousness
kinda way, besides anything that twangs & bleeps like that TB-303 clone he's using here gets the two thumbs up from me. BTW I'll try and post the track by
A-Trak - Wampercycle
over the coming weeks, he uses this as the foundation for rather catchy hip-hop tune.
Tracklisting:

1. Motorcycle (Wet Clutch Edit)
2. Motorcycle (Dry Clutch Edit)
Download at 320kbps