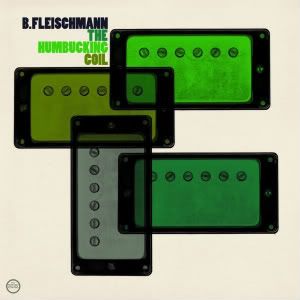 Austrian Bernhard Fleischmann, or
B. Fleischmann
as he is known, is another one of these multi-talented musicians who has found his calling in combining an indie song writing style with electronica. 'Experimental' is a broad descriptive word in music but is probably suited to Bernhard, without that word putting you completely off. His tunes are really accessible for the electronic purists amongst us, and although he has a newer album out called '
Angst Is Not A Weltanschauung!
' I find this album from 2006 just a fraction more up my street. Reminds me of '
Ratatat
coming to think of it, just with a few vocals sprinkled on for good measure. Like most things I'm posting here give it a whirl while your eating your cornflakes or just reading the papers, given time it will start to all make sense. So strap on your lederhosen and let's hand it over to Bernhard.
Tracklisting:
1. Broken Monitors (7:08)
2. Gain (4:44)
3. Composure (5:34)
4. First Times (5:10)
5. Phones And Machines (5:04)
6. Static Grate (4:24)
7. From To (5:49)
8. Aldebaran Waltz (5:38)
Download at 320kbps