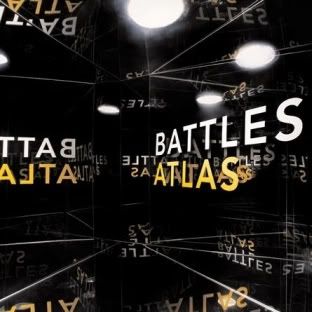 Back in early 2007 I was invited down to the South Bank BFI for the opening night of
Bug Video
, a night dedicated to showcasing the weird and wonderful world of music video production. It was also hosted by
Adam Buxton
, who coincidentally I think is a very funny man, so it was an invitation I accepted. The very first video they played that night was this track by
Battles
. I was immediately drawn into the sound that these guys were making (Math Rock I think they call it) as well as the video of a mirrored room floating in space. It reminded me of a
Sapphire & Steel
kind of thingy. Anyway I went out bought the record, saw them play at Scala in Kings Cross and have tried to convince my mates ever since that even though he sounds like a chipmunk this track is truly awesome.
DJ Koze
provides the B side remix on the
Warp Records
release and takes it into different territory all together.
Tracklisting:
1. Atlas (7:10)
2. Atlas (DJ Koze Remix) (7:03)
Now, how cool is this video by
Timothy Saccenti
....
Download at 320kbps