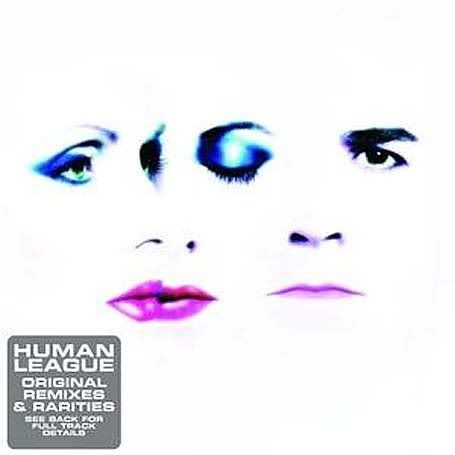 From Wikipedia
(what more can I add to this but to say that
'Dare'
is a fringin' masterpiece)

"The Human League Original Remixes and Rarities" is a compilation album by British Synthpop band The Human League constructed of unused remixes of previously released tracks aimed at the DJ/Dance market in the US. It was released in the US and UK in November 2005 by EMI."
Track listing
1. Being Boiled (Travelogue Version) 4:17
2. The Sound of the Crowd (Complete) 6:29
3. Hard Times (Single Version) 5:05
4. Non-stop (Single Version) 4:15
5. Don't You Want Me (Extended Dance Mix) 7:31
6. Mirror Man (Extended) 4:20
7. You Remind Me Of Gold (Single Version) 3:36
8. (Keep Feeling) Fascination (Improvisation Fade) 6:10
9. Total Panic (Single Version) 3:29
10. The Lebanon(Extended) 5:51
11. Life On Your Own (Extended) 5:46
12. Together In Electric Dreams (Extended) 6:20
13. Human (song) (Extended) 5:04
14. Heart Like a Wheel (Extended Mix)
Oh and check this out, look at those reel-2-reels and all that keyboard bashing. Marvelous stuff, wonder what it would have sounded like without the overdub!
Download at 192kbps