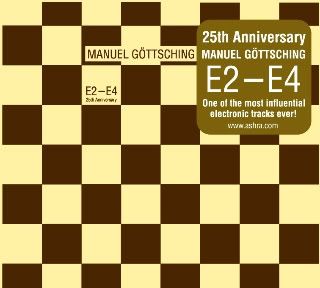 Stumbling out of a Soho pub one afternoon and feeling a little bulletproof I parted with £70 for an original vinyl copy of this. No real regrets anymore and I'm happy I've ripped it and now stored it away.
Manuel Göttsching
originally recorded this in Berlin way back in 1981 and its a hugely influential in the evolution of house and ambient music. The basis of the 1989
balearic
hit
Sueño Latino
and countless others over the years.
Now the tracklisting is below but I've simply recorded them as Side A and Side B and have not separated them out into tracks, you'll hear why, because its one continuous tune and you really do need to sit down and go through it in its entirety. The B side is just one long jam session and is rather essential people.
Tracklisting:

1. Ruhige Nervosität (13:00)
2. Gemäßigter Aufbruch (10:00)
3. ...Und Mittelspiel (7:00)
4. Ansatz (1:00)
5. Damen-Eleganza (5:00)
6. Ehrenvoller Kampf (3:00)
7. Hoheit Weicht (Nicht Ohne Schwung...) (9:00)
8. ...Und Souverätität (3:00)
9. Remis (3:00)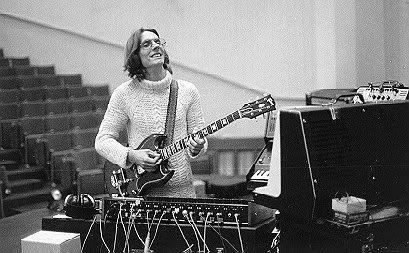 Download at 320kbps