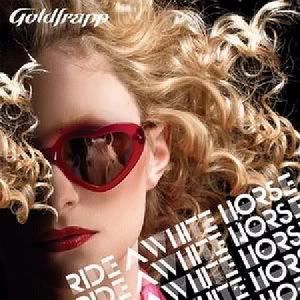 From Wikipedia:
Goldfrapp's musical style has changed over time, they are considered to be an electronic music band. Goldfrapp has explored a range of musical styles in their songs, although many songs are characterized by Alison Goldfrapp's distinctive breathy, soft vocals and Will Gregory's multi-layered synthesizer and string arrangements.
These remixes are from the 2005 ablum
Supernature
, which rode the wave of the popular electro scene. Reminding me of a Donna Summer &
Giorgio Moroder
style from the 1970's. Like most things that are served up these days it'a more than likely been explored before. Don't let my cynical undertones put you off though.
Tracklisting:

1. Ride A White Horse (Serge Santiágo Re-Edit) (8:05)
2. Ride A White Horse (FK-EK Vocal Version) (7:45)
Download Vinyl Rip @ 320kbps