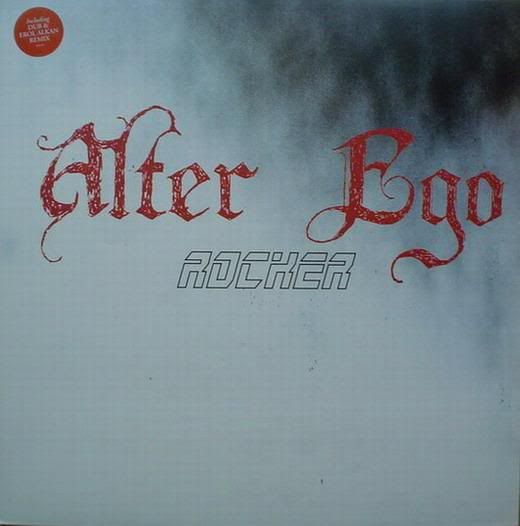 Holy shit what a busy week that was! No time for blogging at all, but it's the weekend now and before I head out into the garden and attempt to lay a new lawn I'll share what I was listening to late last night whilst sipping on a single malt.
I'll warn you now that I've unpacked another box of breaks tunes. It's not that I'll be always posting breaks but I'm having fun listening to them again. I've got some new stuff waiting in the wings which I'll get up here soon.
Alter Ego are Germans Jörn Elling Wuttke & Roman Flügel and they've been around for years banging out techno tunes for the likes of Harthouse since 1993. They hit the big time with this tune when Fatboy Slim's label Skint licensed it from German label Klang Elektronik. Always going to be hard to remix a tune that is so unique but Erol Alkan gives it go and the results are ok I guess.
Tracklisting:
1. Rocker (Original) (4:43)
2. Rocker (Dub) (5:03)
3. Rocker (Erol Alkan's Deaf Disco Re-vised) (8:50)
Download Vinyl Rip @ 320kbps