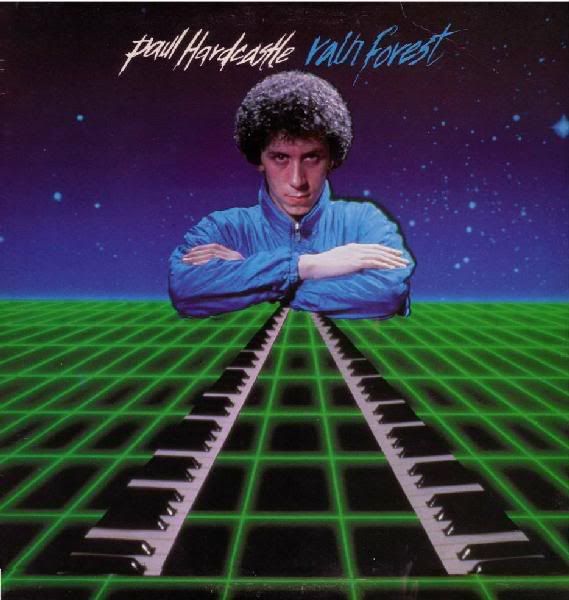 Paul Hardcastle was never pop's best looking fella so I'm not so sure putting his dial on an album cover was ever going to be the best move. Besides the questionable art direction the musical content is without doubt some of the best British electro ever. Paul went on to release the single '19' then went down the housey jazz route under the guise Jazzmasters, and was bigger in Japan and America than anywhere else.
I've just had an email from 'anonymous' to tell me that he in fact had 12 number one hits and that I'm an idiot for not doing my research. Does this cloaked crusader mean that he went number one with '19' in 12 different countries?? Not sure that the claim of 12 single number one hits can be quantified or even perhaps he means '12 number one hits' on his local smooth jazz radio station???
As I said, for those of us who aren't fans of Kenny G and the likes I'll stand by my claim that we didn't see the very best of Paul. I would have loved to see him develop into other genres. Besides all that, the album has scratches but it all adds to the experiences of 1985. Enjoy.
Tracklisting:
1. Rain Forest (Remix) (5:42)
2. King Tut (4:38)
3. Panic (4:29)
4. Forest Fire (7:30)
5. Loitering With Intent (4:10)
6. A.M. (5:14)
7. Sound Chaser (5:48)
8. Rain Forest (Original Mix) (5:12)
Download Vinyl RIP @ 192kbps