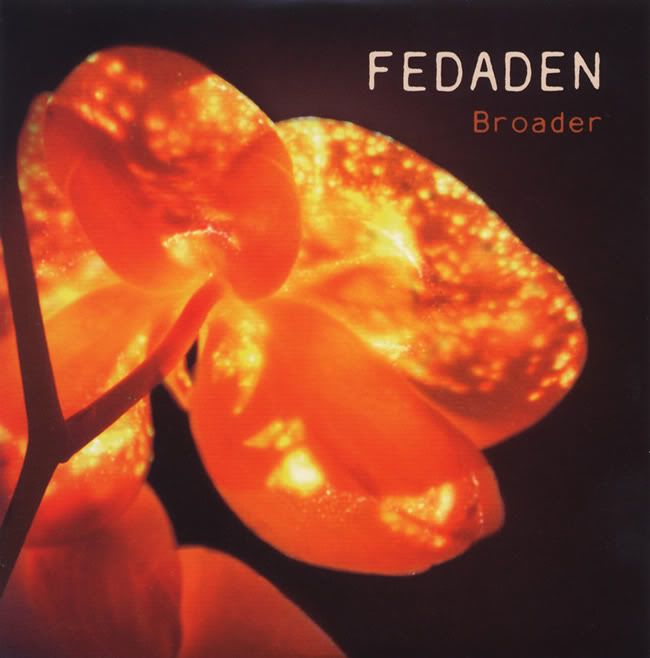 I was put onto this guy by a guy I know on Last.fm (Cheers
Joel
! :) He's got very good taste in music I might add) Knowing my passion for all things
Apparat
he recommended I hunted down this album by Frenchman
Fedaden
. It's a real mixed bag at first, I struggled to get my head around it but it's all started to make sense lately. There's touches of filtered house from the influence of Daft Punk through to melodic chords by M83. Yeah, of course it's also a bit glitchy techno in places, and it will most probably annoy the hell of people who are tone deaf around you, but that aside, I absolutely love it. Particularly the tracks 'Broader', 'The Perfume' & 'Music Box'.
Tracklisting:

1. Verdad
2. Danseur inutile (feat. Dominique A)
3. Broader
4. Music box
5. Mélodie
6. Buralta
7. Lluvia
8. Key
9. Atlantis
10. The Perfume
11. Sour
12. Vultures
13. Contrecoeur
Now check out this video Directed by Xavier Chassaing featuring music from 'Broader' for a little starter....