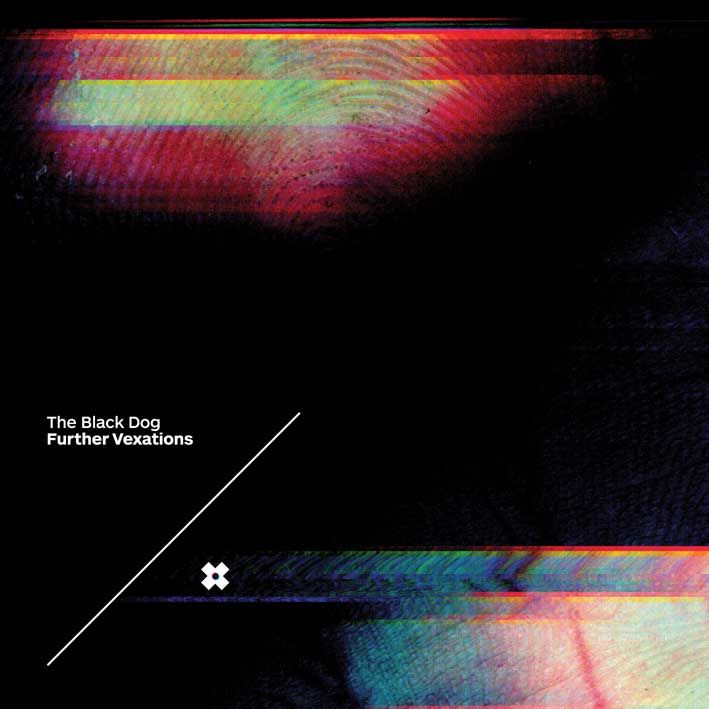 The Black Dog was formerly the trio of Ken Downie, Ed Handley, and Andy Turner, also known at the time as Black Dog Productions. Ed and Andy left to pursue their Plaid project, Ken continued with several different line ups of Black Dog before choosing to work with Martin and Richard Dust from Dust Science Recordings after a long break from the music scene.
Released back in April of this year I've only discovered this about 2 weeks ago. It has been on constant rotation ever since. Absolutely love it, got everything from minimal, to techno to Brian Eno'esque ambient soundscapes which are truly amazing. Really does remind me of another Soma artist Vector Lovers on places, which is all good.
From their website:
Further Vexations is our artistic response to 21st century rat on your neighbour smokefree Britain. It is an attempt to capture and express our emotional frustrations, and the trials and tribulations of living in an un-democratic surveillance society.

The seeds of nihilist despair and apathy are well and truly sown amongst the citizens of Airstrip One. We've helplessly watched with mounting horror, while the government trashed the country, signed away its sovereignty to Brussels (with a flourish of a specially minted silver pen), sold off precious national industries and assets at next to bargain basement prices, and indulged itself with two utterly pointless wars which it couldn't afford. We were promised a vote. A referendum. A chance to change things but an unelected politician chancellor man decided not to bother. To say we are pissed off about it, would be an understatement.
We might just have a late challenger for the best electronic album for 2009.
Tracklisting:

1. Biomantric L-if-e
2. 0093
3. Phil: Because Ov, Indeed
4. You're Only SQL
5. We Are Haunted
6. CCTV Nation
7. Stempel
8. Northern Electronic Soul [Part 1]
9. Northern Electronic Soul [Part 2]
10. Northern Electronic Soul [Part 3]
11. Skin Clock
12. Dada Mindstab
13. Tunnels Ov Set
14. Later Vexations
15. Kissing Someone Else's D.O.G
Download @256vbr