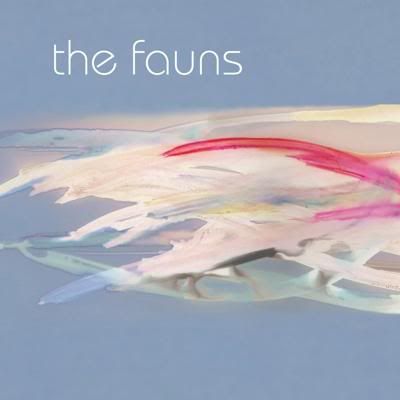 Posting this as I've been lisening to more shoegaze in between my electronic shenanigans recently. A brilliant example of what shoegaze should sound like in my opinion.
From Last.fm:
Initially a three piece in 2007, The Fauns are now firmly established as a live six piece fronted by vocalist Alison Garner. . "…The Fauns have it all just right. Gorgeous songs, delicious sounds, glowing textures and a perfect shoegazing delight of a debut album…"

The band recently released their highly acclaimed debut album "The Fauns" on Laser Ghost Recordings and have been promoting it with a mixture of both electric and acoustic shows. Early versions of their tracks have appeared on "The Secret Garden" and "Just Like A Daydream" compilations. With growing exposure The Fauns have received air play from BBC Radio 6's Steve Lamacq and have recorded an acoustic session for BBC Radio Bristol Introducing.

The Fauns have played alongside legendary bands such as The Telescopes, The Durutti Column, The Pastels and were remixed by Robert Hampson from Loop. They are continuing to get high profile support slots recently playing an after show for Snow Patrol.

They are currently working on new material for a follow up album which is due later this year. 2010 will see many more dates around the UK and a European tour with The Telescopes lined up for the Summer. A video for "1991" is on the way as is a limited pressing of their debut album on vinyl which features an exclusive mix of "Cool Stuff".
Tracklisting:

1. Lovestruck
2. Cool Stuff
3. Understand
4. The Sun Is Cruising
5. Fragile
6. Road Meets the Sky
7. Black Sand
8. Deranged
9. Come Around Again
10. 1991
11. Lovestruck(Tunnel Of Love Mix)

Download @320kbps